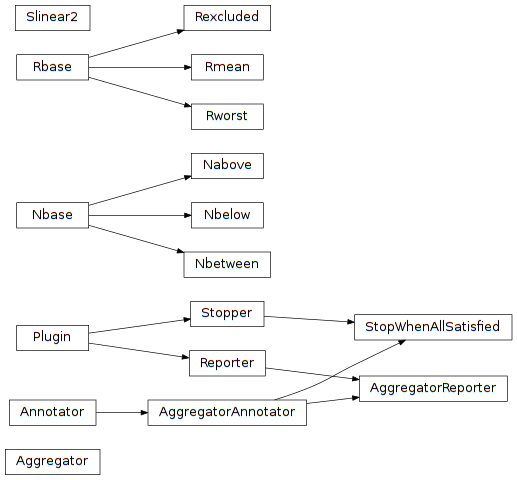 Parformance aggregation module (PyOPUS subsystem name: AG)
Normalization is the process where a performance measure is scaled in such way that values not satifying the goal result in normalized values smaller than 0. If the performance measure value exceeds the goal the normalized value is greater than 0.
Shaping is the process where the normalized performance is shaped. Usually positive values (corresponding to performance not satifying the goal) are shaped differently than negative values (corresponding to performance satifying the goal). Shaping results in a shaped contribution for every corner.
Corner reduction is the process where shaped contributions of individual corners are incorporated into the aggregate function. There are several ways how to achieve this. For instance one could incorporate only the contribution of the corner in which worst peroformance is observed, or on the other hand one could incorporate the mean contribution of all corners.
The main data structure is the aggregate function description which is a list of component descriptions. Every component description is a dictionary with the following members:
measure - the name of the performance meeasure on which the aggregate function's component is based.
norm - an object performing the normalization of the performance measure.
shape - an object performing the shaping of normalized performance measure. Defaults to Slinear2(1.0, 0.0).
reduce - an object performing the corner reduction of the cotributions. Defaults to Rworst().
The ordering of parameters is a list of parameter names that defines the order in which parameter values apper in a parameter vector.
A parameter vector is a list or array of parameter values where the values are ordered according to a given ordering of input parameters.